Friday 24 March 2023
A welcome return to Con Brio, this quartet cultivates a challenging and eclectic repertoire – they also excel at interpreting Haydn.
Ticket details
Con Brio is delighted to host the Callinos once again. They are one of our favourite quartets and we have dealt with them since their formation in 1999. They cultivate a challenging and eclectic repertoire. They also excel at interpreting Haydn.
Haydn's opus 33 quartets were nicknamed the Russian quartets because Haydn dedicated the set to the Grand Duke Paul of Russia. The third quartet, The Bird, is so called because of grace notes between the repeated notes, which gives the melody a birdlike quality. Helena Winkleman's quartet Papa Haydn's Parrot is dedicated to Haydn and two of the movements are inspired by his Bird quartet. The Parrot in the title comes from a treasured pet of Haydn's that could reportedly whistle melodies that the composer practised on the piano! Ian Wilson's In fretta, in vento is a single movement work bound up with ideas of loss and remembrance, particularly in relation to the 9/11 attacks which took place shortly before he began writing it. The Callino Quartet end the programme with Ravel's only string quartet, written in 1903 when he was just 28. This work is considered to be one of his earliest masterpieces and is a much-celebrated part of the quartet repertoire.
Followed by a Meet the Artist reception. All Welcome.
Haydn Quartet Op.33 No.3 'The Bird'
Helena Winkelman Papa Haydn's Parrot
Ian Wilson In fretta, in vento
Ravel Quartet
Friday 24 March 2023
This concert starts at 8pm, followed by a Meet the Artist reception
The Model
The Mall, Sligo – call the box office 071 9141405 or visit www.themodel.ie
€20 | €10 students
Tickets can be purchased safely online via our partner venue or in person at the box office
MORE CONCERTS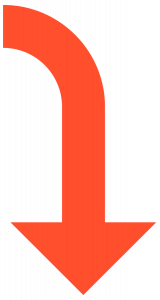 Con Brio classical music series presents a concert each month from October to April with the highest standard of Irish and International artists.
All concerts