Friday 6 October 2023
Leonard Elschenbroich and Alexei Grynyuk
Pianist Alexei Grynyuk and cellist Leonard Elschenbroich perform duo recital featuring César Franck, Brahms and Rachmaninov.
Ticket details
British-Ukrainian pianist Alexei Grynyuk performs throughout the world appearing in the most prestigious concert halls and music festivals. "Grynyuk takes his place among the finest" | "playing is of such poise and refinement that it takes on a rapt, mystical quality" Bryce Morrison, Gramophone. Described by the New York Times as "a musician of great technical prowess, intellectual curiosity and expressive depth", cellist Leonard Elschenbroich has performed as a soloist with the world's leading orchestras. Both are committed chamber musicians. They perform trio recitals with renowned violinist Nicola Benedetti and regularly perform duo recitals together. 
César Franck's cello sonata is an arrangement of the Franck violin sonata by Jules Delsart, a French cellist and contemporary of Franck. Brahms Four Serious Songs were inspired by the illness and death of Brahms's very close friend Clara Schumann. They were transcribed for cello by Russian Cellist Daniil Shafran. Rachmaninov's Sonata for Cello and Piano was completed in November 1901. Rachmaninov regarded the role of the piano as not just an accompaniment but equal to the cello. Most of the themes are introduced by the piano, while they are embellished and expanded in the cello's part. 
César Franck Sonata
Brahms 4 Serious Songs
Rachmaninov Sonata
Friday 6 October 2023
This concert starts at 7.30pm, followed by Meet the Artists reception
The Model
The Mall, Sligo – call the box office 071 9141405 or visit www.themodel.ie
€20 | €10 students
Tickets can be purchased safely online via our partner venue or in person at the box office
MORE CONCERTS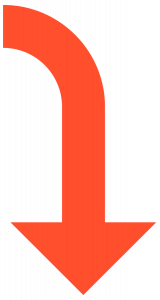 Con Brio classical music series presents a concert each month from October to April with the highest standard of Irish and International artists.
All concerts