Sunday 11 February 2024
The Vanbrugh Quartet are joined by guests Marja Gaynor (violin), Ed Creedon (viola) and Maria O'Connor (viola).
Ticket details
Keith Pascoe & Marja Gaynor violins
Simon Aspell & Ed Creedon violas
Christopher Marwood & Maria O'Connor cellos
The Vanbrugh has evolved from the work of the Vanbrugh Quartet which was based in Cork as RTE's Resident Quartet from 1986 to 2013 and as Artists-in-Residence at University College, Cork from 1990. Since the retirement of violinist Gregory Ellis in 2017, Keith Pascoe, Simon Aspell, and Christopher Marwood continue to perform together as the nucleus of the Vanbrugh and are joined by guest artists for performances of a wide range of chamber music repertoire. 
For this concert they will be joined by guests Marja Gaynor (violin), Ed Creedon (viola) and Maria O'Connor (viola). They will present two fine and highly contrasted works from the extended chamber music repertoire. Beethoven's string quintet Op.4 is his own re-working of his wind octet written in Vienna in 1793 where there was great demand for light-hearted wind band music. The arrangement for strings offers an attractive and elegant lightness of touch. Brahms had just turned 30 years of age when he wrote his great and extraordinarily beautiful G major string sextet in idyllic surroundings near Baden-Baden, Germany. It was premiered in Boston, Massachusetts in 1866. 
Beethoven Quintet Op 4
Brahms Sextet G Major 
Sunday 11 February 2024
This concert starts at 3pm, followed by a Meet the Artists reception
The Model
The Mall, Sligo – call the box office 071 9141405 or visit www.themodel.ie
€20 | €10 students
Tickets can be purchased safely online via our partner venue or in person at the box office
MORE CONCERTS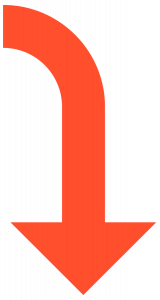 Con Brio classical music series presents a concert each month from October to April with the highest standard of Irish and International artists.
All concerts